Doctor Peters has served as the official College World Series chiropractor each summer since 2017. Read on to learn more how the relationship has evolved over the years.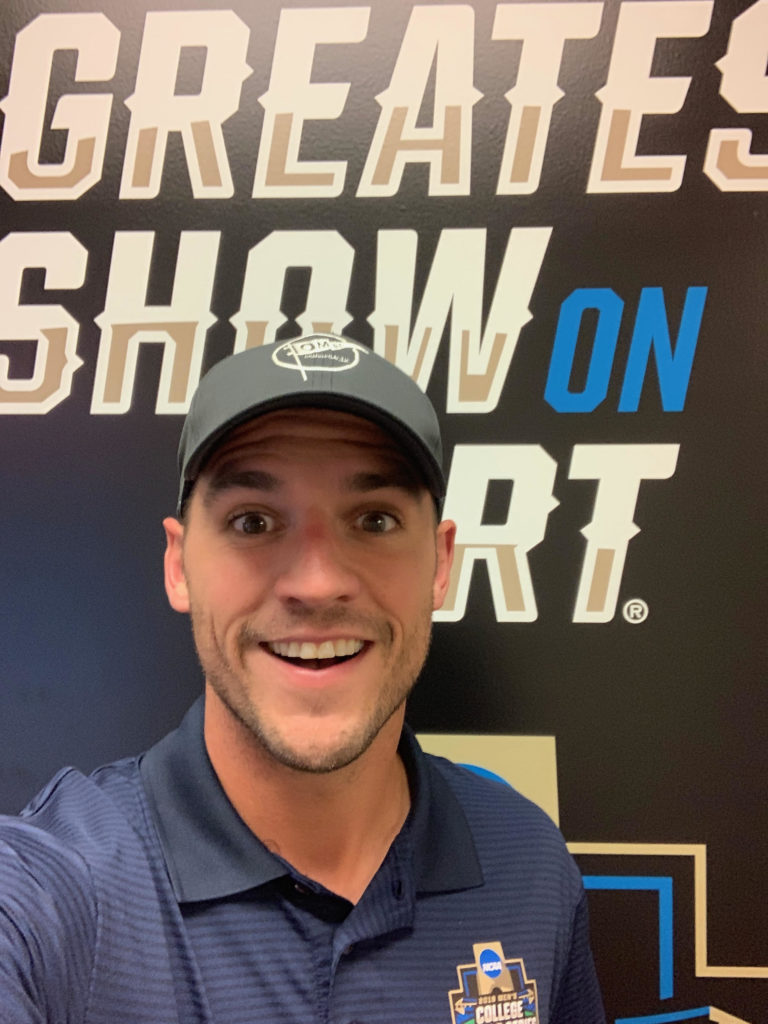 Another year of the College World Series has come and gone. It is easy to take for granted growing up near Omaha. On the other hand, people flocking to Omaha to crown the champion of college baseball may even seem like a burden for some. 
However, my memories of the CWS have always been fond.  In fact, my family would sneak into general admission at the gate of a close friend. Also, I remember catching a home run ball in left field and then a batting glove from a Cal State Fullerton right fielder.  There was a special coolness using  a TPX Omaha bat when playing youth and high school baseball. With that being said, my interest in the event has been reinvigorated over the last few seasons as I have served as the official College World Series chiropractor. 
I have been able to serve on the medical staff  due to my relationship with Creighton University and their role as the host institution. My position is predominantly on-call as I operate my normal business hours at OMNE Chiropractic during the series and wait for the phone to ring. Treatment of athletes is coordinated by Creighton's athletic training staff.
My first year one  was pretty quiet, which I attribute to being new and inexperienced. In 2018, I made an impact working with athletes from the University of North Carolina and Oregon State throughout the series. Both teams had previously worked with chiropractors during their seasons and were dealing with chronic issues that needed attention throughout the tournament. 
My third year was a little bit slower with only a few visits with an umpire and an athlete from Louisville. Nonetheless, I reflect on the tournament with fondness as my role and impact changes from year to year. 
 My hope is the athletes become accustomed to sports chiropractic and realize the positive impact it can have on pain and performance. This has happened in Omaha as I work with youth, high school, and collegiate athletes on a daily basis. I hope Omaha continues to embrace the College World Series and that I may continue to be a part of it.