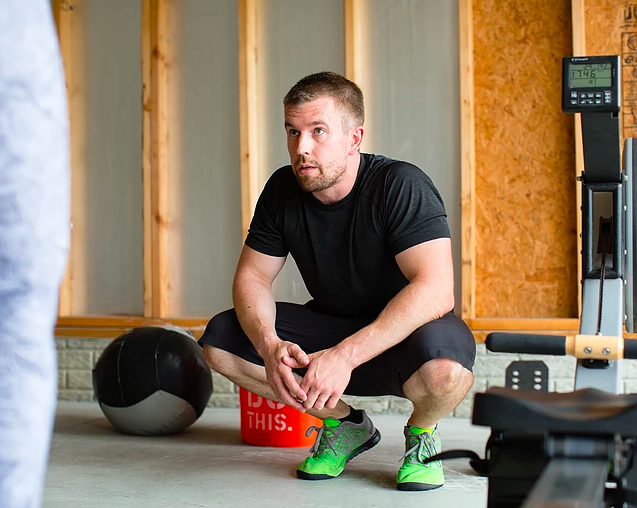 In this edition of Healthy Omaha, I am excited to highlight  Scott Ruane, owner and personal trainer at Ruane Fitness & Nutrition. Our two worlds have somewhat paralleled for awhile as we share mutual contacts but our paths hadn't crossed officially until about a month ago when we got together for coffee.
Scott immediately struck me as a very genuine person, and I instantly felt like he is someone I've known for a long time. Many of the principles and values he applies to personal training, I feel I try to implement in my own business.
Read on to learn more about Ruane Fitness & Nutrition. Scott will be the first to tell you, he's a little long winded, but I was very impressed to read his answers and learn about how he is positively impacting the lives of his clients. 
1. Tell the reader about your business and how you got started.
My business is a private personal training studio. We specialize in designing exercise programs that you can do on your own time at your gym of choice. We also integrate a nutrition plan into everyone's personal program. We do not use a one size fits all approach, as they usually do not work. We focus on nutrition habits that are sustainable to use in your life today and for the rest of your life. 
Our clients range from 15 to 80 years of age, and from high level athletes to those with injuries or disabilities. There is no one that we can't help. We are here to serve everyone in the Omaha community. 
The business was born out of my 10 year career with Life Time Fitness as a Fitness and Nutrition Professional. I worked for LTF, knowing that at the 10 year mark I wanted to move on and transition into my own business. I started asking my clients their thoughts and opinions on the possibility of me moving on to my own place, and they were all on board and 100% of them followed me! We started out subletting space from a friend, but after a year of them being open for business and 3 months of me renting space from them, they decided to shut the doors. We knew we had to open our own place as it was the only way to fully realize the dream of having my own business. The rest is history, we have been open for a little over 2 years and business is thriving!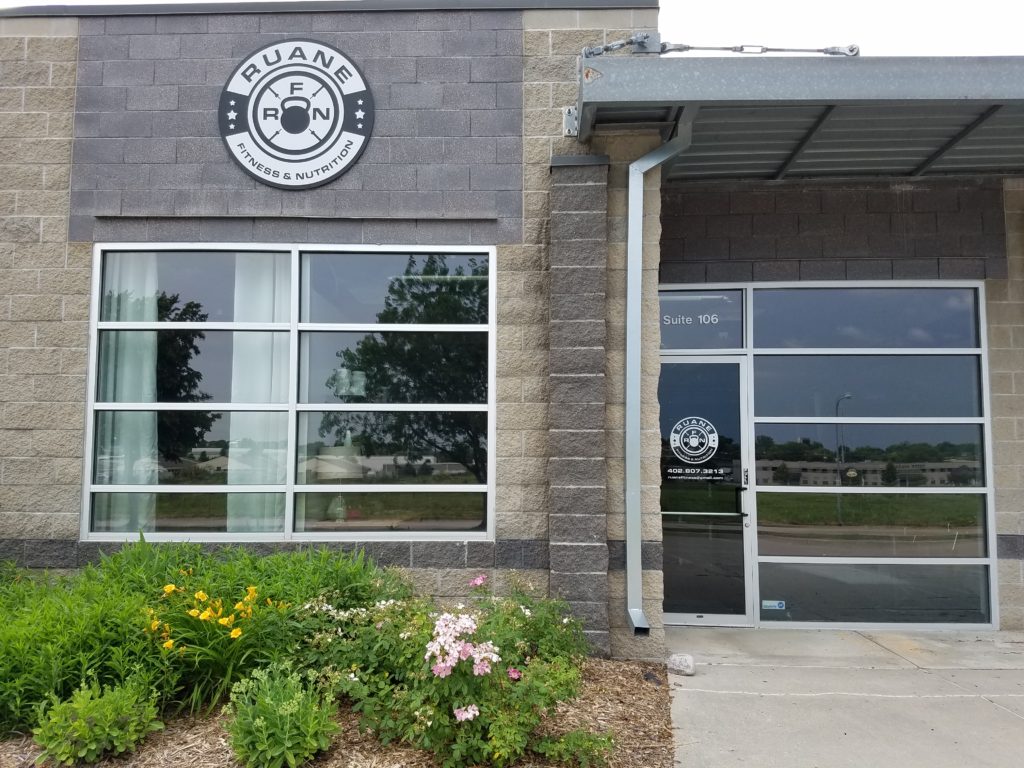 2. How has it evolved since you started?
The biggest thing that has changed is the focus from just training people as many times per week and as often as they could handle, to being more focused on training and empowering people by meeting most people 1x per week and assigning them homework to complete on their own. They do this routine the rest of the week so that they can truly learn the exercise and feel good about making it to the gym on their own. 
We find that it inspires confidence and helps them to take personal accountability for their own successes. 
Also, we have moved into training A LOT of couples. We offer a 2 for 1 rate for training married couples, and that has started to really take off. There are a lot of married couples who workout at Ruane Fitness and Nutrition and we are absolutely thrilled to help their marriages grow and thrive!
3. How do you help people? What are some of the benefits of 1 on 1 and small group sessions?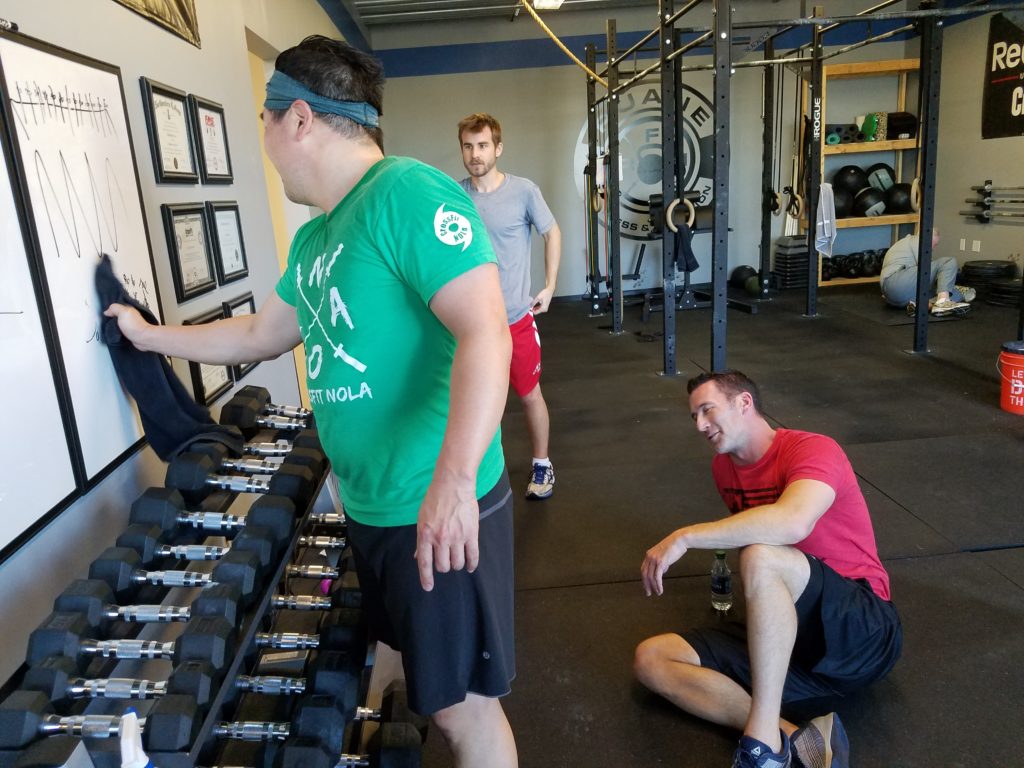 I would say one of the biggest benefits of 1 on 1 training over group classes, is the 1 on 1 focused individualized attention. As someone who has taught several group classes (Crossfit classes), it is great for some, but definitely not for all.
There are some people who NEED 1 on 1 attention and their are some people who just prefer it, and we are here to offer that service for them.
I am personally friends with many of the Crossfit gym owners in town and readily refer clients to these gyms if they are looking for the group experience, as that is not something we offer a lot of. 
4. What gets you up in the morning?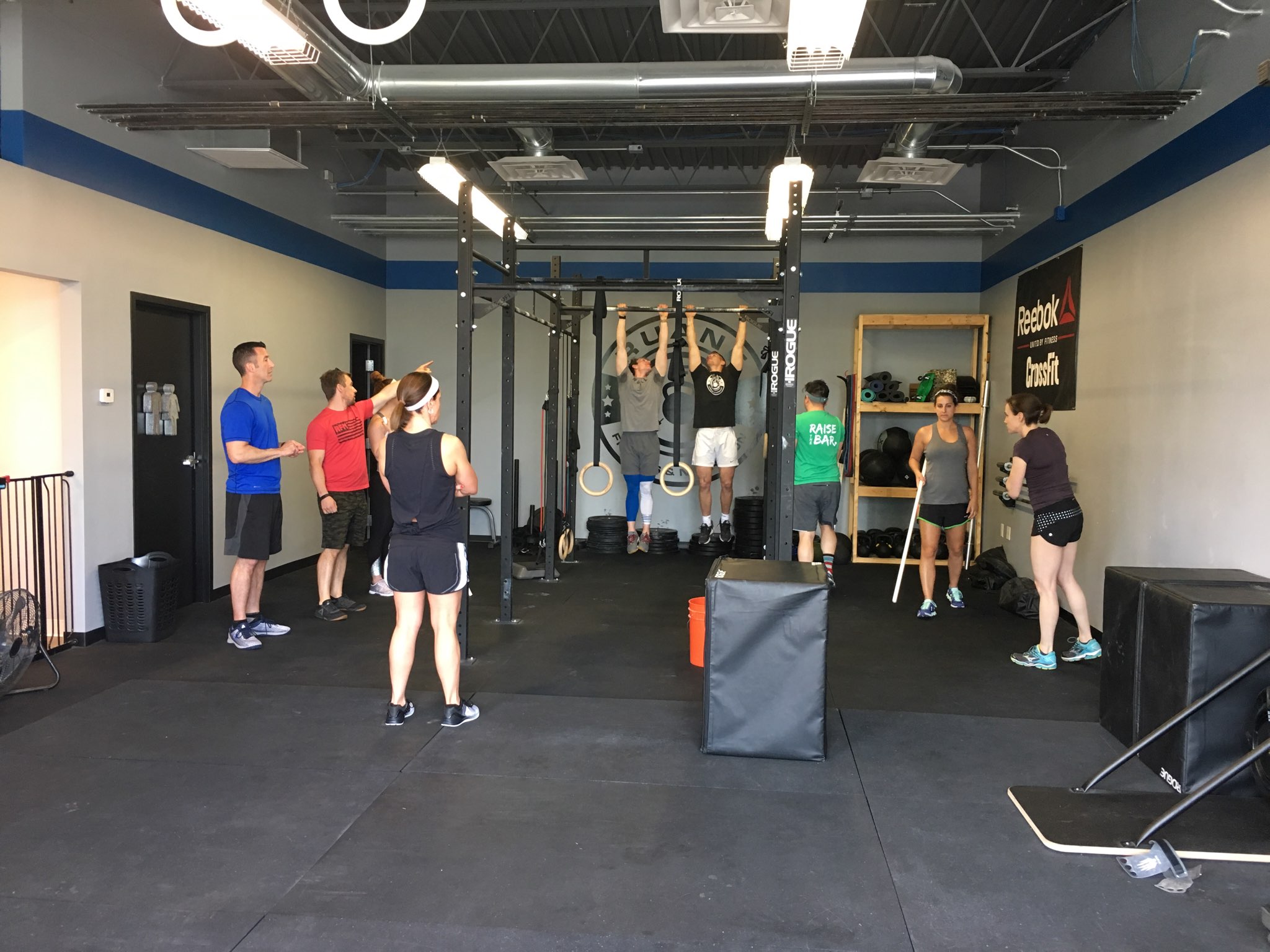 What gets me up in the morning is knowing how much I am changing and improving people's lives through health and fitness. I love watching people get better and do things they never thought they could.
My favorite phrase I get to say to people is: You could not have done that 3 months ago! You were literally not physically capable of doing that exercise/task/workout a few months ago and now you just killed it!
I love helping people be their best selves and increasing their longevity and quality of life! 
5. What do you love about the Omaha community?
I love how uniquely big and small Omaha is. It is like a Big Small Town! 
I come from Minneapolis where it is very easy to never see the same person twice. I tell people that when my wife and I lived in MN we would run into someone we knew about once every ten times we went out, whereas in Omaha, we see 2-3 people we know EVERY time we go out. It lends itself to being more of a small community and I personally love that! 
6. What's next for Ruane Fitness & Nutrition?
Not sure what is next for Ruane Fitness and Nutrition. We are all about total wellness and the complete person. We have a dream to open up the bay next door and potentially partner with a chiropractor/massage therapist/acupuncturist so that we can offer more of a complete experience. We also have plans to start offering Yoga on the weekends as part of our ever-growing business model. 
7. One thing you wish more people knew about your business
Two things I wish people knew about our business that I already stated above are: 
We offer couple's training at a 2 for 1 rate. 

Which means you and your spouse can come train together for the price of one. 

We have found that couples who train together not only get better results but also see a big improvement in their marriage relationship!

 

The other thing I want people to know is: they can keep their gym membership of choice. We work around programming their exercise to the gym that they are already a member of. We even do some programming for people who have home gyms who do not want to be members of a gym outside of their home. 
8. Where can people find you?
You can find us on Facebook and Instagram by following Ruane Fitness and Nutrition. Click below to see Ruane Fitness and Nutrition on social media.